Get Involved     
The 7th Annual Santa Cruz Chocolate Festival
FOR FESTIVAL UPDATES: Like us on Facebook
Sunday, January 19, 2014   
1:00 pm - 4:00 pm at the
Cocoanut Grove at the Santa Cruz Beach Boardwalk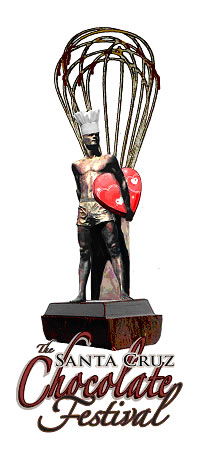 The Santa Cruz Chocolate Festival has helped raise money and community awareness for re-entry Student Scholarships at UCSC. The Annual Chocolate Festival has raised over $60,000 over the last six years.  We depend on the help of the community and the festival guests to help us reach our annual fundraising goals. There are several ways you can contribute besides attending the festival. We have sponsorship and volunteer opportunities available. If you would like to sponsor the festival or volunteer for the Santa Cruz Chocolate Festival please check out the details on our other pages. This chocolate lover's event features chocolatiers and chocolate artisans including restaurants, bakeries, chocolatiers, patisseries, authors, and catering companies. The vendors offer samples to festival guests, and sell their products.  This is your chance to try a variety of speciality chocolates in one place!  
Ann Berry Kline, winner of the Chocoholic of the Year!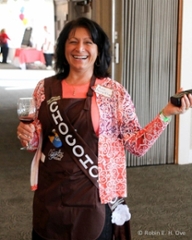 You will find chocolate truffles, chocolate cake, chocolate ganache, chocolate ice cream, chocolate fondue, chocolate toffee, chocolate bars, healthy chocolate, chocolate cupcakes, savory dishes made with chocolate. Throw in a splash of wine, coffee or milk. Along with cup cake decorating and good music and the announcement of the Chocoholic of the Year Award, you'll have a great afternoon.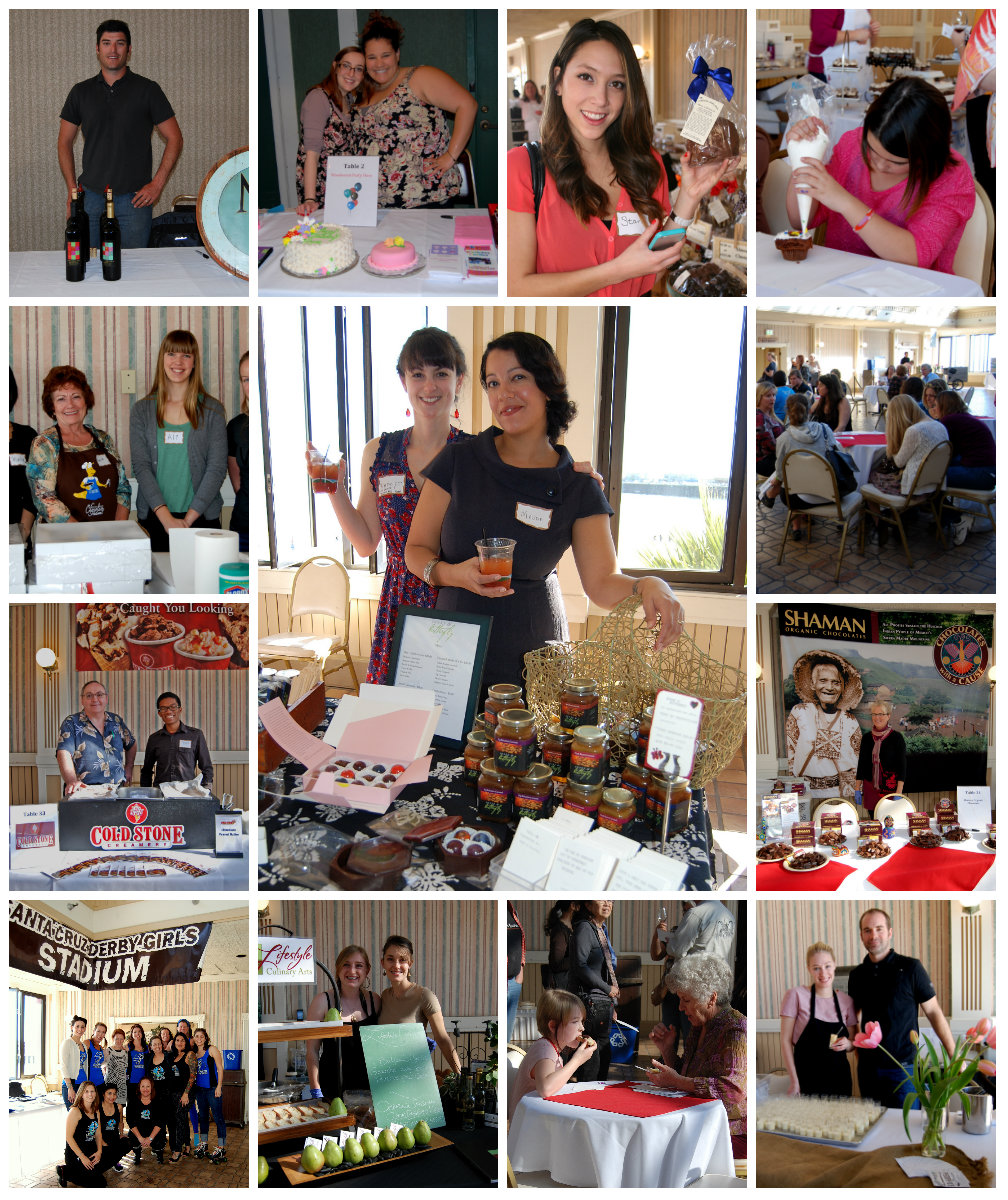 See
Also